What is Solid Cologne? - Get the Solid Details
WHAT IS SOLID COLOGNE?

It is a super concentrated, but subtle cologne crafted for the industrious gentleman. Our solid colognes are super versatile and uniquely interacts with your own body chemistry. All shea butter based, which helps not only to nourish your skin but preserves the fragrance and allows it to evolve throughout the day. 



TRAVEL FRIENDLY
Our colognes were created for the adventurous man.  Our convenient & stylish screw-top metal tin, make our solids ideal for men's pockets, dopp kits, gym bags or in office drawers.  It's the perfect, powerful, but subtle travel or daily cologne. It's TSA friendly and no broken bottles. 


WHAT'S IN IT?
An all-natural blend of sweet almond oil, pure beeswax, and nourishing shea butter all merged together with a phthalate & paraben free fragrance blend.  We strive to ethically source the finest, high quality of ingredients while keeping them all cruelty free.  Proudly crafted in the USA.

DIRECTIONS

To use, just slide your finger in cologne to warm up the solid. The oils from the fragrance, almond oil, shea butter will release on your finger.  Then, dab to your pulse points such as the neck, wrists & behind the ears. Repeat as needed. The 0.5oz tin will last a good while even with multiple applications in a day.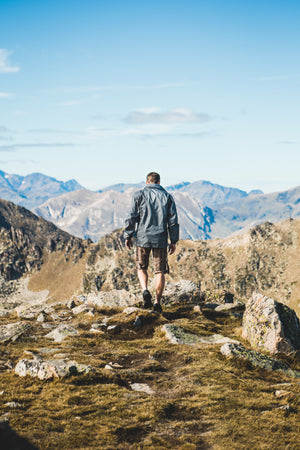 We're passionate about curating products that evoke emotion and inspire imagination. We believe that a great product can transport you to another place and time, and we're dedicated to helping our customers capture those special moments and memories.