About Us
Bawston & Tucker was born in a place filled with spirit, rich traditions, breathtaking vistas, and rugged landscapes. A place affectionately known as the Shoals inspired us to create the most exquisite and distinctive products fit for the adventurous lifestyle. 
Early in 2014, founder Andrew Schutt started researching for a simple, subtle cologne for his dog, Tucker.  While developing the formula, Andrew realized that a solid fragrance was the perfect product for the adventurous man.   Whether on a business trip, a road trip, or that special date night,  men could apply this convenient cologne rather than an overpowering spray fragrance. Although his initial colognes started as a hobby, they quickly became his passion and a full-time business.  Andrew's love for adventure & the outdoors inspired him to craft distinctive men's grooming products fit for the way men engage in their grooming routines.
Since the launch of B&T, our goal has been to use the highest quality, ethically-sourced, and cruelty-free ingredients in each product we make.  When creating a new product, we continually research our suppliers for quality of ingredients all the way to product packaging to make sure they are up to our standards. While our name hails from our beloved pup, Tucker, our branding embraces the true Americana spirit while boosting the rich Native American heritage in our local community.  Our mission is to create quality goods that are exquisite, distinctive, & fit for your lifestyle. 
Our products are proudly made in Florence, Alabama, aka The Shoals, a city known for its beautiful landscapes, native heritage, and record breaking musical history. We are thrilled that gentleman across the United States and around the world, as well as many lifestyle websites and magazines, have an appreciation for our products.   We can't wait for you to start exploring, find adventure, & create memories, all while feeling confident. 
A portion of each sale at Bawston & Tucker will go to help preserve our treasured landscapes and wildlife across America. Because of our appreciation for animals and the outdoors, we feel an obligation to protect & build upon our conservation heritage.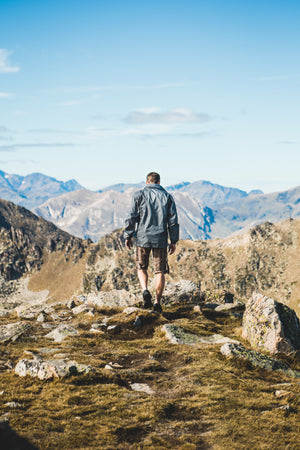 We're passionate about curating products that evoke emotion and inspire imagination. We believe that a great product can transport you to another place and time, and we're dedicated to helping our customers capture those special moments and memories.